Description
Tasman Cup -1964-1975, a book by Tony Loxley. (August 2015) -
The books is case-bound (hard-bound) and is A4 landscape .

Pages: 498 (gloss) ISBN: 9780980858969

Images: Over 800 high-resolution colour and black and white images

Forewords are by: Sir Jack Brabham, Sir Jackie Stewart, Warwick Brown

There are 40 'First person' memories from drivers and journalists such as: Chris Amon (OBE), Eoin Young, Will Hagon, Richard Attwood, Graeme Lawrence, David Oxton, Max Stahl, John Walker, Spencer Martin, John Harvey, Leo Geoghegan, Peter Windsor, Andy Buchanan, Warwick Brown, Derek Bell, Frank Matich, Kevin Bartlett, Mike Raymond, Niel Allen, Teddy Pilette, Allan Dick , Sam Posey, Vern Schuppan etc.

Includes Tasman results, Pre Tasman and Post Tasman coverage.

The lay-out is stunning and will be a 'must have' for all motor racing fans.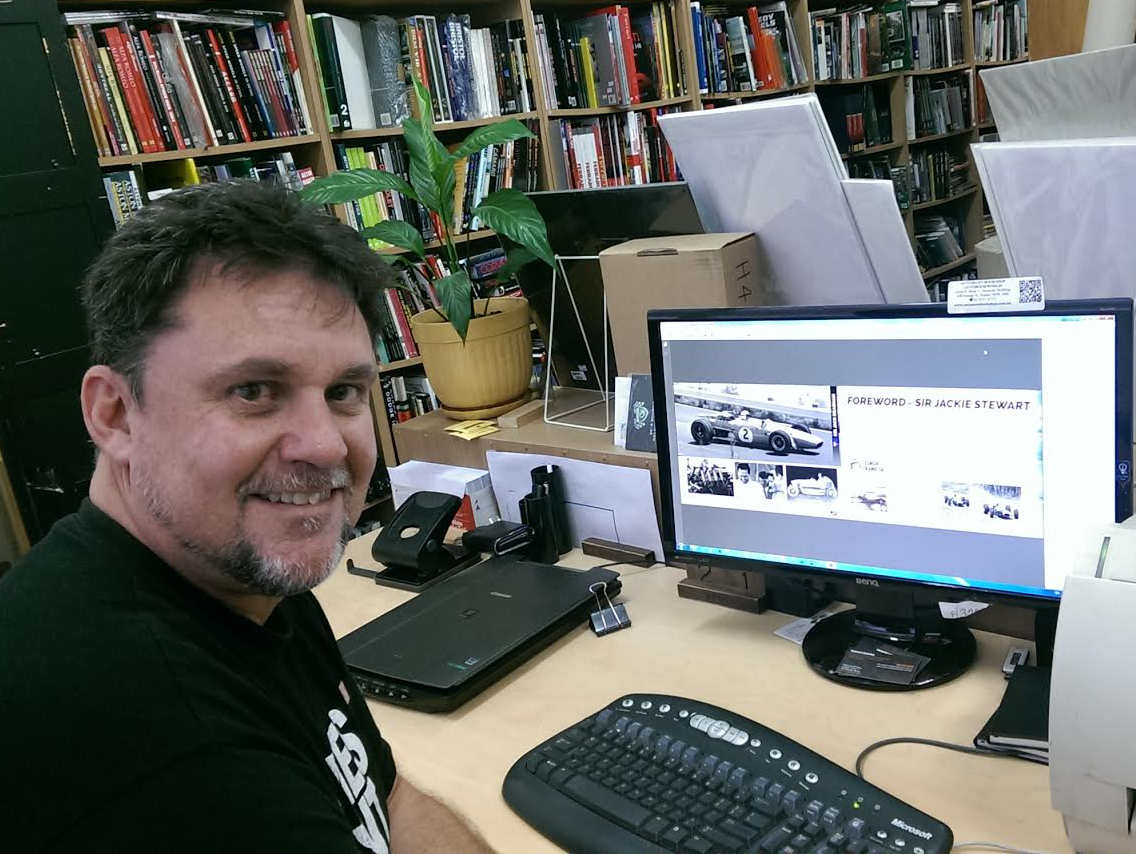 Author Tony Loxley visiting Automoto Bookshop - first book preview.
Review by Tony Loxley
Following two years of research and passion, my long-awaited tome on the history of the Tasman Cup will soon be released.
Covering 11 years of Australian and New Zealand's greatest motor racing era, 'Tasman Cup - 1964-1975' encapsulates the finest images and some of the greatest stories ever produced in a book covering open-wheel racing.
I am proud that this book also coincides with the 100 years of Anzac; my great-grandfather, 582 John Henry Johnson, 18th Battalion, 2nd Division AIF, having fought at Gallipoli and the Western Front - he survived the war.
Many of the images have never been reproduced in such quality, and the 'first person' accounts of racing in this era, are nothing short of brilliant.
I am sure everyone who sees this book will be suitably impressed with what they have in their hands, and it has been a pleasure recounting these incredible days of yesteryear... Days that we all wish were back here again...
Tony Loxley.
Automoto Bookshop - May, 2015
View All
Close